Tree Trimming Specialists
Trees are an amazing part of every natural environment and Long Beach is no exception with some particularly interesting species such as the iconic palm tree. Despite their beauty and necessary presence in our lives, they can get out of control at times. If you own a business this can look highly unprofessional and even camouflage it to some extent. One of the great benefits of hiring our tree service is that you will achieve picturesque results that enhance the natural environment.
Tree Maintenance Services
Regular tree maintenance that includes pruning, trimming, and removal of dead branches can spruce up any building and also promote its overall longevity. However, some may wish to remove a tree entirely after purchasing a property with a plethora of palms. If their presence is unwanted then we have the tools and experience to safely execute the tree removal in a safe and efficient manner. Our tree services are affordable and versatile in their application, and we are excited to survey your property and address your needs.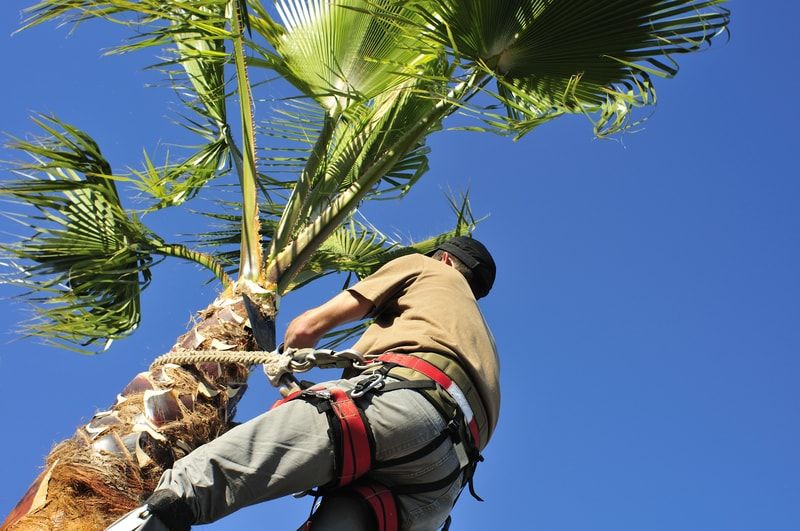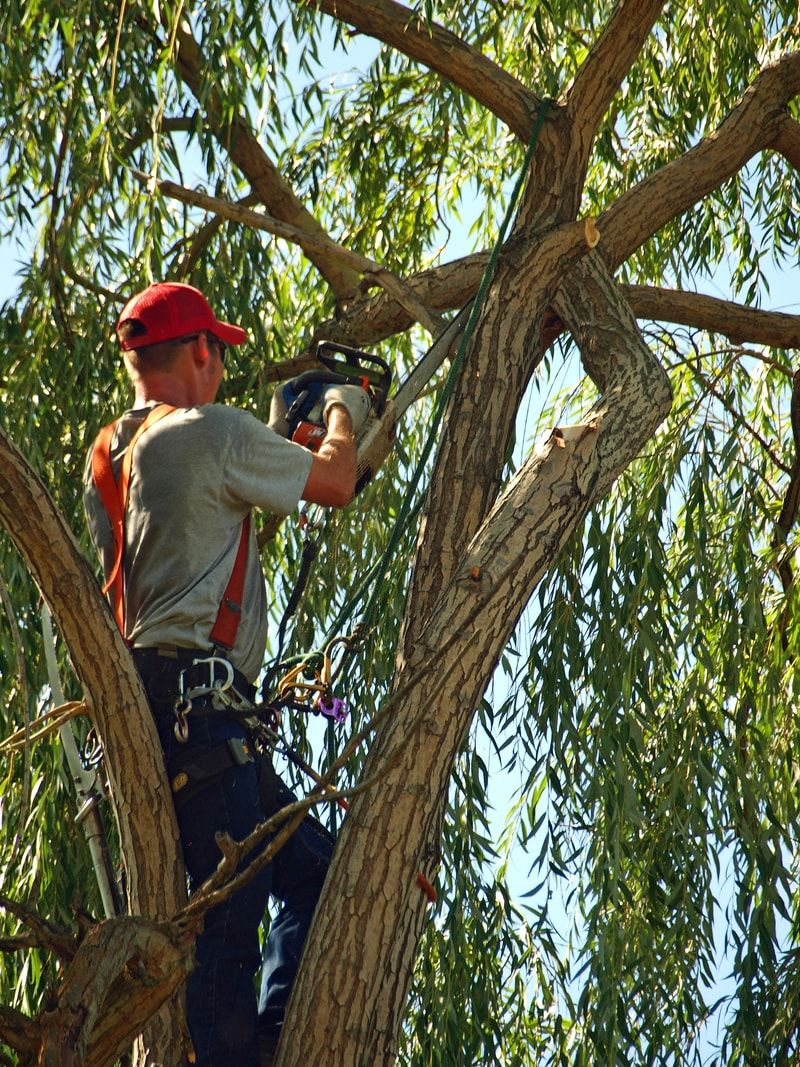 Tree Trimming Services
There are many benefits to regular tree trimming because sometimes they can grow beyond recognition in the right weather conditions. We believe that regular tree maintenance is just as important as mowing the lawn or watering your garden. Our team will consult with you to determine the course of action and our trims can vary depending on your needs. Our services extend to everyone around Long Beach who needs a reliable and trustworthy group of tree trimming professionals to trim even the tallest trees. We will reach new heights of excellence with high-quality shaping shears that can achieve breathtaking precision. It's pretty obvious when tree trimming is needed, and it can really make for an eyesore if there are dead or uneven branches cramping your style.
We specialize in tree pruning which has been shown to increase healthy growth and make for an amazing comeback after the trim. Continuity in the art of tree trimming is important when you have multiple trees complimenting your home or business. Our team is responsible and has an artistic eye instead of just hacking away randomly. Attempting to service your own trees can not only be dangerous without the right equipment and experience, but it can just end up looking sloppy and unappealing. We take the extra steps to ensure you're satisfied with the tree trimming results and service your trees in Long Beach year-round.
Tree removal or removing a stump from a previous job can be a difficult task without the right guide. We are a tree service that specializes in safely removing the whole tree from any home or business without any damage. There is always an element of risk and unpredictability with trees and thunderstorms or high winds just further complicate things. You may find yourself in a situation where a random tree has found its way to your property or one of your own trees has been struck and is impossible to recover. In this case, the tree needs to be removed promptly for the safety of everyone. Falling limbs can also damage homes so if you suspect a tree is dead or weak then we will deploy our team for swift tree removal. Our tree service is versatile and covers all the bases. If you have debris and branches to remove then leave them to us as we give you peace of mind each year as seasons shift.
Tree Services
There are many benefits to hiring our tree service on a regular basis. For one thing, trees simply don't stop growing which means you have a constant obligation to ensure they're looking vibrant and healthy. Tree trimming is an important aspect of nurturing new and healthy growth. Our Tree service offers you top-of-the-line quality on a subscription basis that includes tree removal or tree trimming according to each particular situation. We will assess your property and make sure there aren't any hazards to contend with because your well-being is important to us.
Not only will you appreciate the job well done, but the trees we service also give a silent thank you because they're encouraged to grow more vigorously through advanced trimming and pruning methods. By removing dead, weak, or diseased limbs, the tree can focus its energy on the more important aspects of growth during the yearly cycle. If you have particularly large daunting branches looming over your home then this is a recipe for disaster. We can accurately pinpoint problem areas and make your trees fit into the surrounding landscape instead of them attempting a hostile takeover. When you don't use a tree service it can negatively impact other areas such as your roof and power.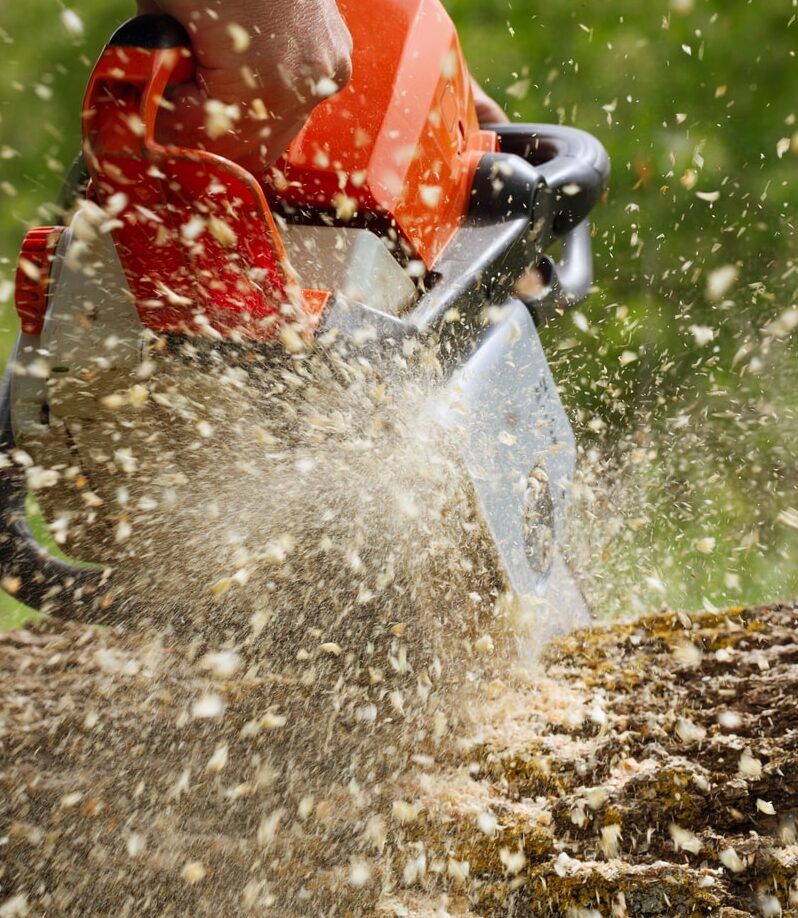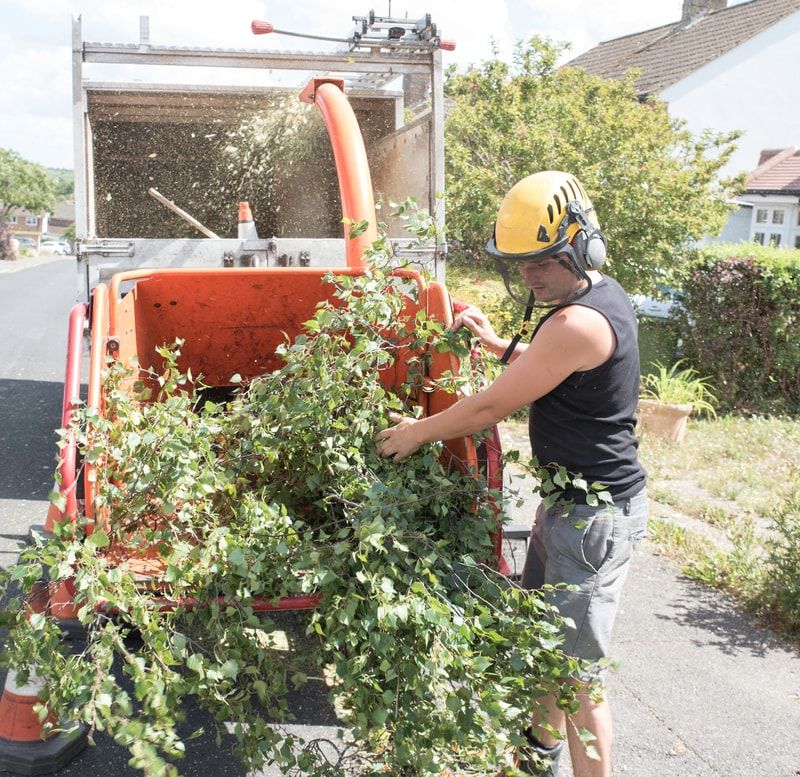 Why Work With Us?
We are a company with integrity and take pride in our tree service that is both reliable and trustworthy. Here we are committed to creating an eloquent appearance for your property while keeping it safe. Tree Trimming is an art, and some interesting results can occur when you set your creative mind on the process. Trees have the power to enhance the appearance and overall value of any home and it's a wise idea to make sure your trees are in top condition before putting in on the market.
It's the equivalent of getting a fresh haircut before an interview and appearances can be everything. We offer you affordable pricing based on any given task and will get to know you on a personal level. You are treated like family to us as we implement advanced tree trimming strategies. We are flexible in our approach to the craft and have vast experience with a keen eye that works advantageously for those we befriend. You won't have the looming year-round anxiety of tree maintenance and that will give you peace of mind for years to come. The results we give are worth every penny and it's best to let it speak for itself.
Get Started Today
Tired of the arduous task of servicing your trees? We understand that especially for large buildings with multiple trees that it can be taxing to accomplish a spiffy look for your trees around the clock. That is why we are just a phone call or email away to get started servicing your property! We take every aspect of the business into consideration and can give you a quote on any specific service. You will be greeted with a friendly team that is excited to giving your trees a facelift. We won't leave you hanging if there's pressing work that needs to be done.
Speaking of which, if you happen to have a tree that has a hanging limb over your new designer car then our team will catch hazards like this immediately. After you set up an appointment with us we will actively examine your property and determine a plan of action for safer living that doesn't involve a branch falling through your car window. Trees are a joy to have in any property, but they need regular upkeep for a professional appearance that we proudly provide. Call us today to get started and alleviate the stresses of tree maintenance!